Car 🏡 Home 🌹Party Romantic Ceiling Romantic USB Night Light
Are you want to make your car cooler at night? You can make settings, adjust the density of the light to change the effect of the light.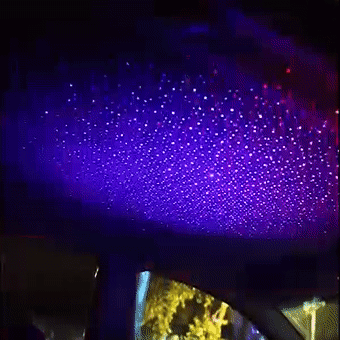 Easy to create a dynamic and vibrant atmosphere for Listen to music alone, party, disco, dance party, pajama party, and Holiday, Wedding, Christmas, Karaoke, DJ, Get together. It is also a favorite toy for children.

When used in a car, it will not cause discomfort to the driver, and more will bring the beautiful starry landscape to other occupants.

Beautiful and Romantic: As a mood lighting, build a romantic starry sky atmosphere in your car, bedroom or party

DECOR: Atmosphere lights roof full star projection lamp car roof,It Can projector super bright & cool starry sky on the roof of the car.Romantic Sky usb light can be used in room decor, car decor, usb night light for computer, power Bank, wall charge with usb interface

WITH THE USE OF THE ENGINE DRIVER, VARIOUS COLORS OF STARLIGHT FILLED THE SKY IN YOUR CAR, USB INTERFACE WITH 360 DEGREE FLEXIBLE ANGEL BODY.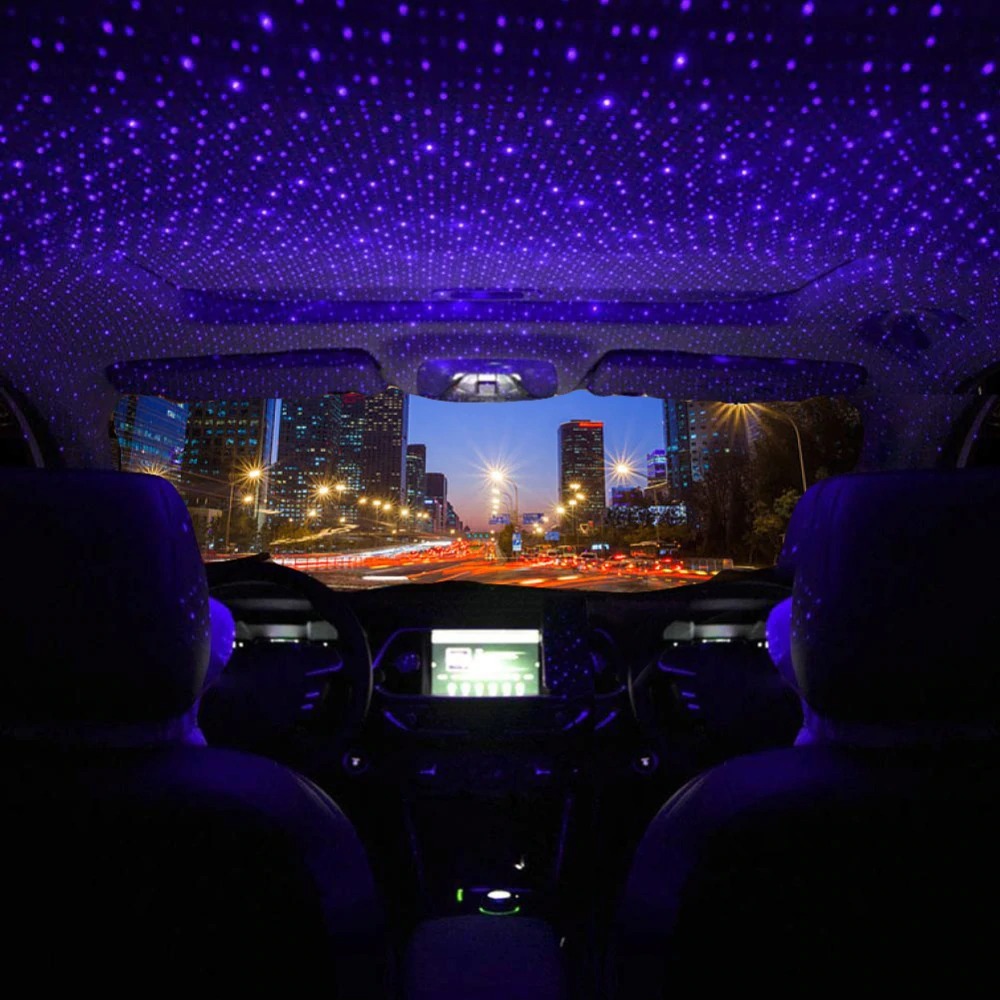 With this light, the child will not feel bored on the road, they will study the color change, dance with music, sing to change the color, ect. The light make the journey as a party, never be boring.